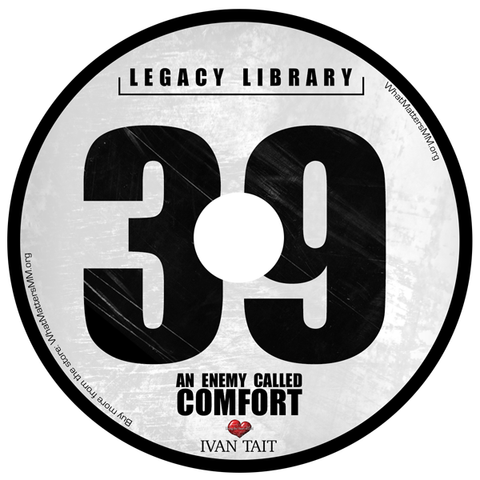 An Enemy Called Comfort
False comfort is a deadly foe. Learn to remove the 5 types of false contentment and find passion.
Comfort is the enemy of the soul! Those that embrace false comforts will never achieve their destiny. In this series Ivan leads you on a journey of discovery. You will discover the power of desperation, hunger, longing, and needing God.
An Enemy Called Comfort includes:
Five definitions of Comfort
The pitfall that lead to false comfort
The consequences of false comfort
Examples of men and women who lived in false comfort
The wonderful blessing of desperation
Examples of men who maintained their desperation
How miracles only follow the desperate
How to always stay desperate 
---
We Also Recommend
---